On Tuesday, our little club was honoured to play host to none other
than Robert Mustard Sensei (7th Dan).
We crammed 24 people into the dojo for the 2 hour session. Many of the participants had not met Mustard Sensei before, and were therefore yet to experience his incredible aikido talent, and be treated to his excellent sense of fun and good humour.
Those who had met and trained with Mustard Sensei before were once again left in awe of his aikido, and with the amazing "aikido enthusiasm" one experiences after his sessions.
A fantastic evening was had by all who attended. Many thanks to all of you, and well done for your willingness to adapt to the differences with Yoshinkan aikido.
We had some club rank promotions to administer, and Mustard Sensei very kindly presented the new belts and certificates. Congratulations to Yvette Marshall and Tony Dowling for achieving their 5th Kyu. Very well deserved.
A massive thank you to Robert Mustard Sensei for the fantastic evening and to Neil Saunders for arranging the visit. Thanks to Mick Mercer, Andrew Medland and Mark Atkinson for travelling down for the evening to train and help coach us.
Gallery – Robert Mustard Sensei @ Genryukan Dover
Mustard Sensei's club in Cananda – Aikido Yoshinkai Burnaby
Genryukan students have got seriously lucky here. What a coup for our little dojo!
We are pleased to announce confirmation that Robert Mustard Sensei (7th Dan Yoshinkan) is coming to teach at Genryukan Dojo.
This special class will be on Tuesday 4th October 2011 from 7pm – 9.30pm (so the day immediately after the regular class), and is strictly limited to 20 students.
Price for this session is £20 per person.
Places will be filled on a first come first served basis. Once places are filled, we will then operate a wait list in case of drop outs between now and October.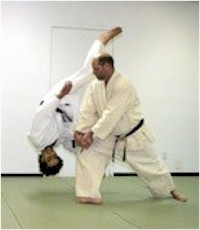 For close to 10 years Robert Mustard Sensei trained as a student of Soke Gozo Shioda, founder of Yoshinkan Aikido,Takafumi Takeno Sensei, 9th Dan; and Tsutomu Chida Sensei, 8th Dan. In 1991 Mustard Sensei was appointed Itaku Shidoin by Shioda Kancho and remained the Chief Foreign Instructor at the Yoshinkan Honbu Dojo, Tokyo, Japan until he moved back to Canada in 1995.
Today he is recognized worldwide as being among the very best Yoshinkan Aikido practitioners and instructors.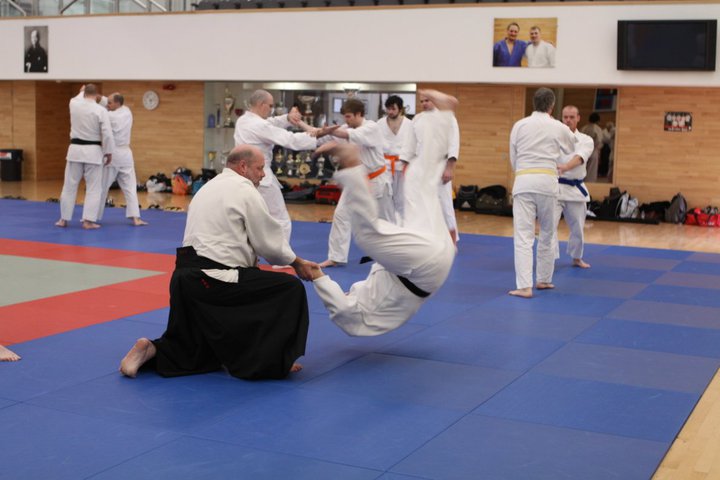 If you are interested in attending, contact Phil asap.