At last, we have received our new mats!
We now have 48 Shogun Supermats, thanks to a grant from Sport England Small Grants Programme.
We'd like to thank all the people who came to the dojo at 8am, ready to help unloading the mats. It was much appreciated.
After 2 hours wait enjoying a continental breakfast, everybody sprung into action when the delivery vab arrived. The specially made gingerbread "mat biscuits" may have help boost energy (thanks Yvette).  Once the mats unloaded and laid down, we had just enough time for a short inaugural training session.
I would also take the opportunity to thank Richard Scopes from the Dover Bushido Judo Club who let us use their mats for the last 2 years.

View more pics…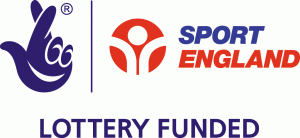 On Tuesday, our little club was honoured to play host to none other
than Robert Mustard Sensei (7th Dan).
We crammed 24 people into the dojo for the 2 hour session. Many of the participants had not met Mustard Sensei before, and were therefore yet to experience his incredible aikido talent, and be treated to his excellent sense of fun and good humour.
Those who had met and trained with Mustard Sensei before were once again left in awe of his aikido, and with the amazing "aikido enthusiasm" one experiences after his sessions.
A fantastic evening was had by all who attended. Many thanks to all of you, and well done for your willingness to adapt to the differences with Yoshinkan aikido.
We had some club rank promotions to administer, and Mustard Sensei very kindly presented the new belts and certificates. Congratulations to Yvette Marshall and Tony Dowling for achieving their 5th Kyu. Very well deserved.
A massive thank you to Robert Mustard Sensei for the fantastic evening and to Neil Saunders for arranging the visit. Thanks to Mick Mercer, Andrew Medland and Mark Atkinson for travelling down for the evening to train and help coach us.
Gallery – Robert Mustard Sensei @ Genryukan Dover
Mustard Sensei's club in Cananda – Aikido Yoshinkai Burnaby
I am really pleased to announce that the Genryukan Aikido dojo is moving to a new venue, the Clarendon & Westbury Community Centre. It is located in Belgrave Road, off Folkestone Road in Dover.
Training there will start from the 22nd February, and every Monday from 7:00pm to 9:00pm.
I must thank Richard Scopes Sensei from Dover Bushido Judo Club who very kindly agreed to lend us their mats. This allows us to move sooner than we hoped for.
Also thanks to the Vista Leisure Centre that allowed us to get started at the first place.
Badges have been ordered for my new Aikido club, based on the this original design (left).
They should be dispatched by the end of september… Fingers crossed, they will look awesome!
Just a reminder that Genryukan Aikido holds lessons every mondays at the Dover Leisure Centre.
Our members are mainly beginners, but seen how they are progressing, they will soon need to be promoted so they can shed their white belt.
I must say that so far, I am very pleased with the level demonstrated, and with the support I've received to run the club.
So thank you everybody, and special thanks to Phil, Eoin, Tom and Jim!!