Genryukan students have got seriously lucky here. What a coup for our little dojo!
We are pleased to announce confirmation that Robert Mustard Sensei (7th Dan Yoshinkan) is coming to teach at Genryukan Dojo.
This special class will be on Tuesday 4th October 2011 from 7pm – 9.30pm (so the day immediately after the regular class), and is strictly limited to 20 students.
Price for this session is £20 per person.
Places will be filled on a first come first served basis. Once places are filled, we will then operate a wait list in case of drop outs between now and October.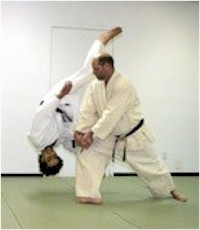 For close to 10 years Robert Mustard Sensei trained as a student of Soke Gozo Shioda, founder of Yoshinkan Aikido,Takafumi Takeno Sensei, 9th Dan; and Tsutomu Chida Sensei, 8th Dan. In 1991 Mustard Sensei was appointed Itaku Shidoin by Shioda Kancho and remained the Chief Foreign Instructor at the Yoshinkan Honbu Dojo, Tokyo, Japan until he moved back to Canada in 1995.
Today he is recognized worldwide as being among the very best Yoshinkan Aikido practitioners and instructors.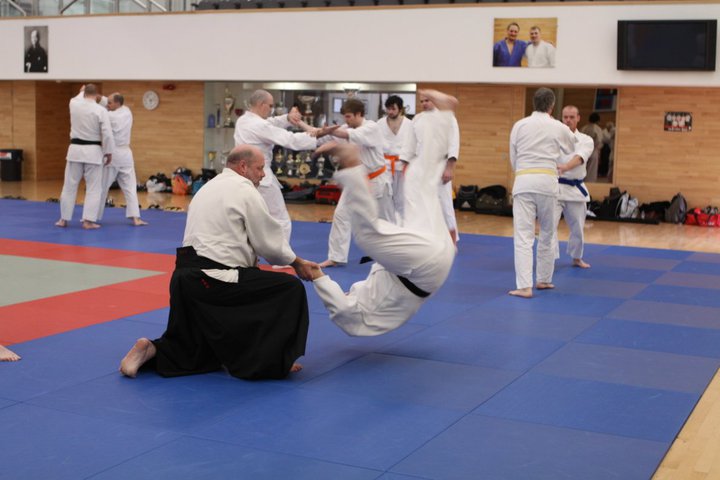 If you are interested in attending, contact Phil asap.
Genryukan Aikido and Mushin No Shin Aikido are honoured to be jointly hosting the 2011 South Of the River Aikido Seminar.
Again we have the wonderful sea views from our venue, the fantastic SAGA Pavilion in Folkestone, and have an exciting programme of Aikido scheduled for the weekend.
We are hoping the weekend ticket will provide everyone with amazing value for money.
It is an open event, so all are welcome regardless of association.
This year we have a dedicated juniors programme, with some fantastic activities lined up.
Instructors;
Ken Broome 7th Dan
Shaun Hoddy 6th Dan
Paul Bonett 5th Dan
Chris Stamate 4th Dan
Mick Pratt 4th Dan
Jim Dempster 3rd Dan
Pricing;
Adult Weekend Ticket (Saturday & Sunday) – £15
Junior Weekend Ticket (Saturday & Sunday) – FREE
Adult Saturday only – £10
Adult Sunday only – £10
Juniors Programme – Lots of fun and games. Embu (Randori & Open kata).
Seniors Programme – TBA
Please visit the event home page for updates
For more information please contact Phil Eyers on Facebook via Genryukan Aikido group or email phil@genryukan.co.uk
Please feel free to RSVP on our Facebook event page